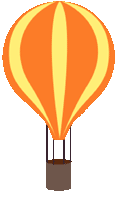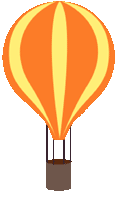 The Camp for Champs
Multi-Activity Summer Camp
Terms and Conditions for Top Camps (Summer 2022)
Only parents or guardians can book a place(s) for a child or children into the Top Camps summer camp programme. This must be indicated on the Summer Camp registration form. Registration forms will be accepted only when terms and conditions from Top Camps have been agreed to and accepted on the registration form. Please take time to read the terms and conditions before completing the registration and booking process.
​
Payment towards a Top Camps Summer Camp is recognised as acceptance of the booking and registration terms and conditions. Every child attending camp must follow the safety instructions at the Top Camps facilities along with adhering to the health and safety directions and advice provided by their activity coach and leader. Each child should stay with their group/pod during their day at camp. Both Health and Safety/Covid-19 procedures and protocols must be followed. For example: good hand hygiene and respiratory etiquette must be followed and maintained to help provide the safe experience for everyone at camp. All children should respect the safety procedures and protocols for their own and others health and safety.
​
Top Camps will provide public liability insurance for all the sports, activities and games delivered at the camp. Top Camps aims to deliver successful health and safety standards for everyone attending the camp. Hence, current public health advice and HSE guidelines will be followed. Top Camps will not take responsibility for any accident, illness or death unless occasioned by the proven negligence on the part of Top Camps Directors or staff. Personal accident insurance for any type of accident, loss or injury while at camp is the individuals responsibility.
Do not bring any valuable items to camp! Top Camps will not take any responsibility towards stolen or lost items/personal possessions. In an unlikely occurrence of an incident, consent is granted for medical attention. Permission is granted to provide medical assistance and attention if an individual is involved in an accident. In unforeseen conditions such as weather (i.e. heavy rain/storms/lightning etc.) we reserve the right to organise different activities for camp as well as canceling camp if required (due to health and safety issues). Photographs and videos may be taken for promotional reasons. Parents and guardians must drop off and collect their child/children at specified camp times. All children must be 5 years or older and attend primary school. Top Camps reserves the right to make date and venue alterations if necessary.
Payment and Booking with Top Camps:
Bookings show that parents and guardians are aware and will adhere to the Covid-19/health and safety procedures conducted by Top Camps which are in accordance with the public health guidelines. Parents and guardians must monitor their child or children's health. Do not send any child or children to camp which are sick or have any Covid-19 symptoms. If a child has been in contact with a confirmed or suspected Covid-19 14 days before camp commences, please do not send them to camp. Parents and guardians should make bookings through the quick and easy online booking form on the Top Camps website; please visit www.topcamps.ie. To secure a place at a camp full payment is required (non-refunded). This must be paid via our online payment system. Or you can pay the first day of camp; however, there are limited spaces. We recommend pre-booking in advance.
​
​
Camp and Covid-19 procedures/protocols:
There is a reduced the number of children attending the camp this year to help maintain effective social distancing during these unprecedented times. Children will stay in their pod/bubble group for the week. Pods and bubble groups will not mix with other groups during the camp. Once a child is placed in a pod/bubble group, they will not be let change group at any time. Friends will be placed in the same pod/bubble on request. To protect everyone will be carrying out contactless drop off/collection system. This will involve staggered arrival times where you may stay in your car and queue to drop off or collect your child from camp. All staff will be trained on effective covid-19 hygiene and cleaning practices to help ensure a safe environment for all. Notice must be given to the camp manger and senior staff if one (parent or guardian) requires access to the camps facilities while camp is taking place.
The summer camp programme has been created based on HSE guidelines and recommendations from the Physical Education Associations and Department of Education. All activities will take place outdoors where possible (weather dependant). There will only be one group at each activity at one time. Hand sanitising stations will be available at the camp. However, each child should bring their own hand sanitiser for personal use. Staff will reinforce and remind children to regularly hand sanitise through each day to uphold the guidelines in place. High touch areas such as hand railings, doors and equipment will be disinfected and cleaned regularly.
​
All equipment used during activities will be cleaned after usage. Anyone (child, staff or parent) showing Covid-19 symptoms before or after camp must not attend Top Camps to help ensure the safety and health of everyone. If someone shows symptoms, our staff will follow a health and safety protocol to safely self-isolate the person until they can return home. A face mask will also be supplied to the person showing symptoms. It will then be recommended that the person calls their GP and follows the medical advice supplied. Top camps will fill out an incident report form and work with any of the HSE contact tracing teams requests.