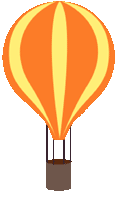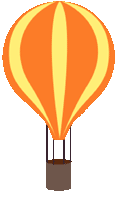 The Camp for Champs
Multi-Activity Summer Camp
Camp and Covid-19 procedures and protocols:
During this difficult time Top Camps are delighted to offer a safe and exciting Summer Camp experience for your children. We aim to put the Safety and Wellbeing of all our daily campers, parents and staff at the forefront of each decision we make to create a safe and Covid friendly experience for all. Therefore, we have created a number of risk assessment, procedures and protocols to ensure that we adhere to public health and government guidelines.
We also have experience planning and teaching PE and other subjects to secondary school students during this pandemic. As a result we will follow and reinforce the procedures and guidance provided by the Department of Education and Physical Education Associations.
At Top Camps we strive to ensure and maintain a safe, fun and enjoyable experience for your children along with making sure that everyone leaves camp with a smile on their face everyday! We have created the following procedures and protocols to help prevent and reduced likelihood of spreading Covid-19 during camp. Nonetheless, Covid-19 is still present at the moment and by attending camp you agree that Top Camps may not be able to guarantee that your child won't get the virus.
​
​
​
​
​
​
​
​
​
​
​
​
​
​
​
​
​
​
​
​
Camp and Sickness/Covid-19 symptoms:
Please do not send your child to camp if they are sick or are experiencing Covid-19 symptoms. Also please do not send your child to camp if they fall within the high risk categories for Covid-19.
Common Symptoms of Covid-19 include:
A fever (high temperature - 38 degrees Celsius or above)
A cough - this can be any type of cough, not just a dry cough
Shortness of breath or breathing difficulties
Loss or change to your sense of smell or taste - this means that you noticed you can't smell or taste anything, or things smell or taste different to normal.
​
​
​
​
​
​
The following actions and Covid-19 procedures and protocols will take place:
Reduced Camp Capacity:
We have reduced the number of children attending the camp this year to help maintain effective social distancing during these unprecedented times.
Pods and bubble groups:
Children will stay in their pod/bubble group for the week. Pods and bubble groups will not mix with other groups during the camp. Once a child is placed in a pod/bubble group, they will not be let change group at any time.
Contactless drop off/collection:
To protect everyone will be carrying out contactless drop off/collection system. This will involve staggered arrival times where you may stay in your car and queue to drop off or collect your child from camp.
Camp activities:
The summer camp programme has been created based on social distancing guidelines and recommendations from the Physical Education Associations and Department of Education. All activities will take place outdoors where possible (weather dependant).
Hand Sanitising Stations:
A number of hand sanitising stations will be available at the camp. However, each children should bring their own hand sanitiser for personal use. Our staff will reinforce and remind children to regularly hand sanitise through each day.
Regular Cleaning Routines:
High touch areas such as hand railings, door and equipment will be disinfected and cleaned regularly. All equipment used during activities will be cleaned after usage.
Someone displays Covid-19 symptoms:
Anyone (child, staff or parent) showing Covid-19 symptoms before or after camp must not attend Top Camps to help ensure the safety and health of everyone. If someone shows symptoms, our staff will follow a health and safety protocol to safely self-isolate the person until they can return home. A face mask will also be supplied to the person showing symptoms. It will then be recommended that the person calls their GP and follows the medical advice supplied. Top camps will fill out an incident report form and work with the HSE contact tracing team.
​
​
To conclude, we are aware that it is a challenging and difficult time for everyone and that getting back to some sort of normality is important for us all. We believe that Top Camps can play a role in helping you and your children achieve this normality. These extra procedures and protocols are essential at the moment for health and safety purposes to keep you and your loved ones safe and well. However, these actions will be incorporated within the fun, enjoyable and action packed experience we provide at Top Camps.
We look forward to seeing you in July and thank you in advance for your understanding and collaboration.