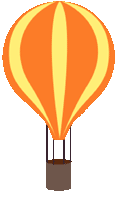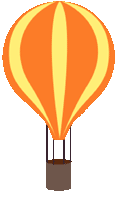 The Camp for Champs
Multi-Activity Summer Camp
Team Challenges (Outdoor & Adventure)
The variety of outdoor and adventure activities offered within this camp will encourage and enable children to develop many key skills such as teamwork, cooperation, communication and problem-solving.
Children will learn correct techniques for different types of throws and catches and practice batting and bowling techniques. Children will learn about the roles and responsibilities of different fielding positions in addition to applying a range of strategies and tactics to help them perform their best.
Children will participate in a lifelong physical activity game where they cooperate with their teammates and develop the following skills: throwing, catching, agility and hand-eye coordination.

Through a number of fun games and activities children will develop their foot eye coordination and soccer skills.
Through a series of fun activities and games, children will learn the basic basketball skills of running, jumping, passing, catching, dribbling and shooting. 
Spikeball is a game developed by the Volleyball Association of Ireland aimed to slow down the fast paced sport of volleyball and allow children to grasp fundamentals of the game quickly.
Through a series of modified games and activities, children will develop the fundamental skills required to play spikeball/volleyball. These skills include transferable movement skills, the volley, dig/forearm pass and the hit/spike.

Arts and crafts will allow children to develop their fine motor skills, improve hand eye coordination, increase dexterity and promote innovation and creativity within a fun environment.
Through a variety of fun modified games, children will develop fundamental skills like hand-eye coordination and reaction time. In addition to this, children will learn basic badminton skills such as serving and returning the shuttle.

Orienteering is a fun and challenging outdoor (sometimes indoor) sport which involve children walking or running around a set course whilst navigating a detailed map.
Orienteering will allow children to develop map reading and problem solving skills. Additionally, children will also improve their teamwork and communication skills.
Children will develop team work skills through cooperating with team mates as well as hand-eye coordination through passing and receiving the ball within small sided games. Other main skills developed include balance, change of direction and speed.
Your child will experience exciting and thrilling tag games which will help improve their physical development, movement, agility, balance, coordination and spatial awareness.

On the last day of camp, each child will get the opportunity to participate in a special event/sports where everyone will get the opportunity to represent their team within a number of activities.
All-weather Multi Purpose Pitches

Full Sized Grass Pitch

Basketball Court

Sports Hall
Top Camps caters for children aged 5 to 15 years. All children attending camp must be attending school. Camp will run Monday to Friday from 9.30am to 3.00pm.